Recently, we wrote about the risks of parking lot accidents. However, parking lots are far from the only risks that come with the holiday shopping season.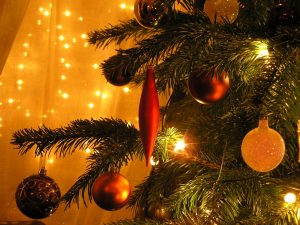 The risks of injury on commercial or retail property spike during the holiday shopping season for a variety of reasons. Winter weather brings the risk of ice, snow, standing water and wet or slippery floors. Overstocked shelves and displays create risk of being struck by overhead merchandise, which can result in very serious injuries. Crowds and short tempers can lead to falls, assaults, or other injury risks.
Black Friday has been particularly dangerous in recent years, as stores promote outrageous deals to draw large crowds. Employees and customers alike are at risk of injury. Nor do the risks abate once you return home. We bring more new products into our homes during the year-end holidays than at any other time of the year, making dangerous or defective products another common risk, particularly for children's toys or products otherwise marketed to children. From Thanksgiving fryers to New Year's Day fireworks, dangerous products are a much more common risk than many consumers would like to believe.