The threat of fall injuries is a commonly overlooked risk, particularly through the long Massachusetts winter months.
As we recently reported, Massachusetts snow removal liability laws can hold business or property owners liable for falls or other injuries caused by the accumulation of ice or snow on public or private property. In some cases, even municipalities may be held responsible, although MGL c. 84, § 21 requires those making claims against a municipality to notify the county, city or municipality of injury or damage resulting from snow or ice within 30 days of an incident.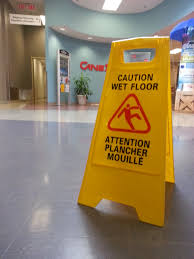 Although winter's wet and slippery conditions are far from the only cause of fall accidents, ice and snow do add substantial risks for New Englanders. Boston Code of Ordinances 16-12.16 contains addition information about the city's snow-removal law.
Our Boston injury lawyers know fall injuries are often discounted as frivolous claims. It's an opinion that is heavily promoted by big box stores, commercial property owners and insurance liability carriers. But the fact is that fall injuries remain a leading cause of serious accidental injury and death in the United States each year.