The rock-and-roll singer Meat Loaf says hotel chain Hyatt Corp. is to blame for a fall off a raised stage at a horror convention that has left him unable to perform.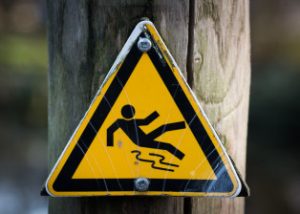 Meat Loaf, whose real name is Michael Lee Aday, claims in a lawsuit filed Jan. 13, 2020, in a Texas state court that Hyatt hung curtains from the back of the stage that hid where the stage ended and created a hazard.
Even though the lawsuit was filed in a Texas court, the case is typical of a premises liability lawsuit.
Premises liability is the term used to describe a personal injury case in which the injury was caused by an unsafe condition on someone's property. Individuals and companies that own and rent property have a duty to maintain the property in a reasonably safe condition. Continue reading