If you are injured in an Uber or by an Uber – or a crash involving any other rideshare service in Boston – you may be entitled to substantial compensation for your injuries.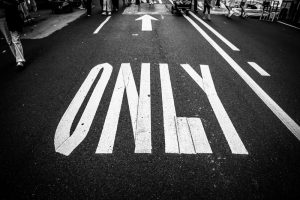 Among the considerations a Boston personal injury attorney will make following an Uber crash:
Uber considers its drivers to be independent contractors, not employees, which allows a degree of distance between the company and a negligent driver, where otherwise vicarious liability/doctrine of respondeat superior would make rideshare companies automatically responsible to pay. All drivers are required to carry their own auto insurance, but if third-party liability doesn't apply, Uber offers up to $100,000 in bodily injury coverage per accident ($50,000 per person) while drivers are active on the app and up to $1 million while they are en route to pick up a fare or are actively carrying a fare.
Uber, like Lyft and other providers, insist they are not "taxi" or "livery" services, but rather technology platforms. In addition to not employing drivers, they don't own any vehicles either.

Pedestrians and bicyclists injured in a crash with an Uber driver may be entitled to third-party liability coverage too.
In practice, however, this coverage isn't so straightforward as it might seem. Take, for instance, a case reported on recently by WCVB ABC-5 in Boston. A man in Framingham is reportedly being sued for a 2015 Massachusetts Uber accident in which he, Uber's passenger, reportedly doored a bicyclist. Uber insists it won't defend him (and further won't pay the bicyclist injured).
The news station reportedly discovered that many of the insurance protections the company purports to carry for drivers and passengers, as well as injured bicyclists and pedestrians, may not be as readily available as one might be led to believe. Continue reading