Failure to clear ice and snow from your property may result in liability if someone falls or is otherwise injured this winter.
Many property and business owners may still be under the impression that Massachusetts law does not hold them accountable for injuries resulting from failure to remove ice and snow from sidewalks, parking lots or other locations on their property. However, a landmark 2010 ruling by the Massachusetts Supreme Judicial Court in Papadopoulos v. Target Corp., changed Massachusetts snow-removal law for the first time in more than a century.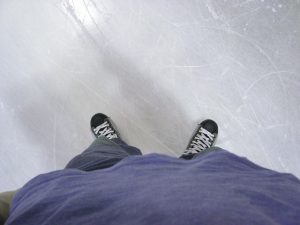 The ruling rejected long-held common law, which generally held property owners were not responsible for injuries created by naturally accumulated ice and snow. In the court's opinion, Justice Ralph Gants wrote it  "is not reasonable for a property owner to leave snow or ice on a walkway where it is reasonable to expect that a hardy New England visitor would choose to risk crossing the snow or ice, rather than turn back or attempt an equally or more perilous walk around it.''
These are complex cases involve state law, and municipal ordinances and are best handled by an experienced Boston injury lawyer. Additionally, the law makes a distinction between naturally accumulated snow and ice and dangerous conditions that contribute to winter-weather risks.
While there is no set mandate regarding how quickly snow and ice must be removed under state law, many communities have passed snow-removal ordinances that include time limits. In most cases, liability extends to public sidewalks in front of a business or residence.
For example:
City of Boston gives business just three hours. Residents are given six hours.
Worcester's ordinance states removal must occur within 12 hours.