An 18-year-old Bridgwater man has pleaded not guilty to charges in connection to a Massachusetts car accident that killed four of his friends.
It's a stark reminder of the risks as we head into the fall holiday season and the return of winter weather. These are tragic cases that change families' lives forever. There is no adequate compensation for the loss of a child. And too often in these cases we see multiple deaths involving young relatives or close family friends. Our Boston injury lawyers urge you to talk at length with your young drivers, and to set clear rules and consequences when it comes to driving behavior.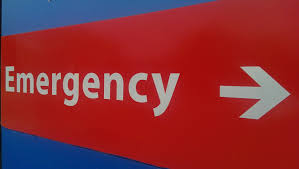 The Associated Press reports the teenager has been charged with manslaughter by motor vehicle, operating under the influence and motor vehicle homicide by reckless operation. Authorities say the young man was responsible for a May 19 crash in East Bridgewater that killed four teenagers from Stoughton High School. Prosecutors contend he lost control of his car while trying to pass another vehicle, causing it to roll over and strike a tree. Police also report finding marijuana at the scene.
Wrongful Death Claims Against Teen Drivers
Such tragedies are overwhelming. In some cases, there can be reluctance to seek legal help because a defendant driver is a relative or family friend. While reluctance often fades with the full weight of grief, failure to reach out for legal help in the early stages of such cases can have a significant impact on a victim's later ability to collect damages against at fault parties and their insurance companies.
Massachusetts has mandatory minimum bodily injury coverage of $20,000 per person and $40,000 per accident. In cases of serious injury, state minimums are nowhere near adequate when it comes to compensating victims for losses. This is particularly true in crashes involving multiple victims.
In some cases, parents may be held liable for a child's action at the wheel under both statutory law and common law in Massachusetts.
Negligence claims against parents or vehicle owners may proceed under legal theories of presumption of control or negligent entrustment. Legal presumption of control means such control must encompass the where, when and how of a borrower's use of a vehicle.  If a parent is a vehicle owner, the parental liability attaches during use of the vehicle. If parent knew or should have known that their child was being careless or reckless, then liability may be associated with a parent's failure to prevent a child from driving under a claim of negligent entrustment. Massachusetts is among the state's that have enacted a "willful act" statute, which applies to children between the ages of 7 and 18, although damages are capped at just $5,000 and traffic accident claims are not generally pursued under this statute because of the legal threshold of proving an act was willful.
It's important to note that parental status alone is not enough to presume liability. Massachusetts courts have ruled against exposing parents to tort liability merely because of parenthood.  (See, Smith v. Jordan, 211 Mass. 269 (1912);McGowan v.Longwood, 242 Mass. 337 (1922).
An uninsured motorist (UM) or underinsured motorist (UIM) claim may also be made against your own insurance carrier in many cases, provided you have such coverage. However, stacking of UM/UIM insurance benefits was prohibited by G.L. c. 175, § 113L(5) since 1989, which may prohibit victims from recovering against more than one household policy (each case is unique and you should always speak to an experienced Massachusetts car accident attorney about your particular situation.)
In such cases, you may also have a case against a bar, restaurant or social host who served a teenager alcohol. Massachusetts General Laws Chapter 138, Section 69 prohibits vendors from serving alcohol to underage or intoxicated persons, and civil courts have ruled those doing so may be held liable for negligence via a civil lawsuit. Social hosts are legally prohibited from serving alcohol to underage persons. Although not specifically addressed in civil statute, social hosts may be found liable under a common law negligence claim.
Identifying all responsible parties is critical in these cases. Massachusetts G.L. Chapter 229 outlines the Commonwealth's wrongful death statute, and provides three years from date of death in which to file a lawsuit before such claims would be barred by the statute of limitations. Early consultation with an experienced personal injury lawyer in Boston offers the best chance of protecting your rights in the aftermath of a serious or fatal traffic collision involving teenagers.
Teen Driving Safety in Massachusetts
In the meantime, focusing on preventing these tragedies is always the goal.
The Insurance Institute for Highway Safety reports about 3,000 teenagers a year are killed in fatal crashes, making traffic collisions the number one killer of young people. Boston Globe reports car accident deaths have been on the rise across Massachusetts in recent years. But nowhere is there greater risk then among young drivers.
Massachusetts Department of Transportation continues to report teens are less likely to wear a seatbelt and more likely to speed or engage in other dangerous driving behavior. Distracted driving is another leading cause. Distractions caused by other young passengers are of particular concerns,  as teens driving with young passengers are more than three times as likely to be involved in a collision, according to the National Highway Traffic Safety Administration.
Massachusetts' Junior Operator License (JOL) law, prohibits new drivers from carrying passengers (except siblings) during the first six months of having a driver's license. Junior operators are also prohibited from driving between the hours of 12:30 a.m. and 5 a.m. In 2010, Massachusetts added a restriction that prohibits all drivers under the age of 18 from using a cell phone while driving.
Leading by example, having frequent conversations with your teenager, and setting clear expectations and consequences can help keep your family safe this holiday season.
MassDOT provides parents with a teen driving contract. 
If you have suffered personal injury in Massachusetts, call Jeffrey Glassman Injury Lawyers for a free and confidential appointment — (617) 777-7777.