Jeffrey Glassman Injury Lawyers joins with those throughout Massachusetts and the nation in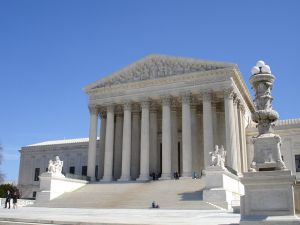 mourning the death of U.S. Supreme Court Justice Ruth Bader Ginsburg.
Ginsburg, who may have been small in stature, was hailed as a "giant" of constitutional law. She was not only one of the most influential judges in history but became a feminist idol and icon known by three initials—RBG.
Ginsburg spent her career fighting for gender equality and amplifying rights for women and minorities. She is considered the architect of the legal movement that resulted in protections for women under the Constitution. Justice Ginsburg believed in a living Constitution, an interpretation in which the Constitution is viewed as a document that adapts and evolves over time.
Ginsburg spent more than 27 years on the Supreme Court and in later years became the leader of the court's liberal wing. She was known for her intellect, sharp writing, and pointed and passionate dissents, which earned her the moniker the "Queen of Dissent."
Justice Ginsburg's Path to the Supreme Court Cut through Massachusetts
Ginsburg attended Harvard Law School in Cambridge from 1956 to 1958 and was one of nine female students out of a class of more than 500 students. She was a top student and the first female member of the prestigious Harvard Law Review. She later transferred to Columbia Law School where she graduated tied for first in her class.
When Ginsburg graduated from Columbia at the top of her class, she was not offered a job by any of the law firms that had asked her to interview. She ended up shattering that glass ceiling for female lawyers and opening doors for women in every line of work. Despite numerous rejections from clerkships due to her gender, Justice Ginsburg was able to procure a clerkship in the U.S. District Court of the Southern District of New York.
Ginsburg became a law professor at Rutgers Law School and Columbia Law School, where she focused on issues related to gender discrimination. During her time at Columbia, she co-authored the first law school casebook on gender discrimination.
Ginsburg co-founded the Women's Rights Project at the American Civil Liberties Union (ACLU) in 1972, and as the project's chief litigator, argued a succession of gender equality cases before the Supreme Court. While at the ACLU, she appeared before the Supreme Court six times where she not only made history by winning five of six cases but earned a reputation as a skilled oral advocate.
In one of those landmark cases, Reed v. Reed, 404 U.S. 71 (U.S. 1971), the court ruled that administrators of estates cannot be named in a manner that discriminates between sexes. For the first time, the court applied the Constitution's Equal Protection Clause to discrimination against women. In another case,  Craig v. Boren, 429 U.S. 190 (U.S. 1976), the high court held that laws that discriminate on the basis of gender deserve a higher level of scrutiny.
Ginsburg Becomes Second Woman to Sit on High Court
In 1980, President Jimmy Carter named Ginsburg to the U.S. Court of Appeals for the District of Columbia Circuit, which is considered to be the most prestigious and influential court (with the exception of the Supreme Court) because the U.S. Congress and many government agencies are contained within its jurisdiction. Justice Ginsburg served on the U.S. Court of Appeals for the District of Columbia Circuit for over thirteen years. During her time on the court, Justice Ginsburg worked alongside future Supreme Court Justice Antonin Scalia.
In 1993, President Bill Clinton appointed Justice Ginsburg to the United States Supreme Court. She became just the second woman to sit on the high court following  Justice Sandra Day O'Connor.
Ginsburg's notable Supreme Court opinions include her majority opinion in the United States v. Virginia, 518 U.S. 515 (U.S. 1996), which threw out a males-only policy at the Virginia Military Institute; her dissent in Ledbetter v. Goodyear, 550 U.S. 618 (U.S. 2007), an employment discrimination case; and her dissent in Burwell v. Hobby Lobby, 573 U.S. 682 (U.S. 2014), pertaining to religious objections to mandates.
Justice Ginsburg died on Sept. 18 at the age of 87 after a prolonged battle with cancer. She became the first woman and the first Jewish person to lie in state at the U.S. Capitol, once again making history and blazing trails. Justice Ginsburg dedicated years of service to this country and shaped the role of women, not only in employment but also in society.  The legacy she leaves behind will never be forgotten.