As summer comes to a close and the weather turns colder, Boston tends to get a lot of ice and snow on the sidewalks and in front of businesses. This means we can expect to see a lot of slip and fall accidents. In the Commonwealth of Massachusetts, the law operates somewhat differently than many other states and there have been some fairly recent case decisions from the Supreme Judicial Court that affect liability. The Supreme Judicial Court (SJC), is our state supreme court.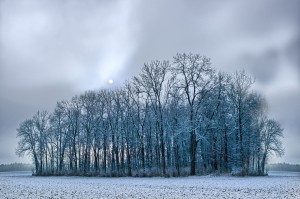 One major case in the Commonwealth is Papadopoulos v. Target Corporation 457 Mass. 368. In Papadopoulos, a case involving negligence for slip and fall accidents involving snow and ice removal, the court addressed whether there must be a natural or unnatural accumulation of snow and ice. Prior to this case, there was such a distinction, but the court abolished this distinction with respect to slip and fall premises liability in snow and ice cases.As our Boston slip and fall injury lawyers can explain, prior to this case being decided, if there was ice and snow on the ground causing plaintiff to slip and fall, there must have been a showing that this was an artificial or unnatural accumulation. For example, if a store owner sent his or her employees out to shovel in front of the business, they would probably clear the walkway, but leave the snow in one or more piles. This snow could also melt during the day and then refreeze into hard ice over night. This would be an unnatural or artificial accumulation of snow or ice.
If a customer was walking into the store and the artificial accumulation of snow and ice was in in plaintiff's way, this could cause plaintiff to trip and fall resulting in a serious personal injury. This could be the basis of filing a personal injury lawsuit. Prior to Papadopoulos, if it had simply snowed in front of a business and that snow sat there and iced over it could become extremely dangerous to a customer walking into the business, but the natural accumulation of snow and ice would not be sufficient to bring a personal injury lawsuit, based upon the then existing law on premises liability in Boston slip and fall cases.
In Papadopoulos, plaintiff filed a personal injury lawsuit after he slipped and fell on a sheet of ice in the parking lot of a shopping mall in Danvers. The sheet of ice was located in front of a big box retail store. The store was responsible for cleaning snow and ice in that area and landlord was also named as a defendant.
Prior to trial, defendant's filed a motion for summary judgment. Pursuant to the Massachusetts Rules of Civil Procedure Rule 56, a case shall be dismissed if there is no genuine dispute as to a material fact, and when all facts are looked at in light most favorable to the non-moving party (usually the plaintiff), a reasonable jury could not make a finding in favor of the non-moving party under the laws of the Commonwealth. In other words, if everything plaintiff alleged in the complaint is true, the law would not allow a reasonable jury to make a finding of liability against one or more defendants.
In this case, the trial judge dismissed the case against both defendants because the undisputed facts showed there was a natural accumulation of snow. Plaintiff had driven to the mall around 11 p.m. on a night where the temperature was below freezing. It was not snowing or raining. Defendant's had plowed the parking lot, but there were still patches of snow and ice as noted by plaintiff in his complaint.
After parking his vehicle in a handicapped space near a medium. The plow had left a pile of snow in the medium, but it left some elsewhere. After he went into the store and made his intended purchases, he walked back to his car and slipped on the icy pavement and was injured. The judge granted the motion for summary judgement on grounds that the snow was refrozen runoff that was a natural accumulation within the context of the case.
Plaintiff appeal and the court of appeals affirmed lower court's ruling via what is known as a memorandum opinion. At this point, plaintiff filed an appeal with the SJC. In this appeal, the court noted that in slip and fall cases, the distinction between an natural accumulation of snow and ice was only relevant in cases by invitees and not licenses at common law and this was a distinction that the SJC had done away with in the 1970s. Under the current law, in most other premises liability cases, landowner has a duty to act as a reasonable and prudent person so as to prevent foreseeable persons and property. This is the standard duty or care in an ordinary negligence case. The court did away with the distinction between licensees and invitees. This is a fairly archaic distinction where negligence depends on the reason plaintiff was on the property.
Ultimately, the Supreme Judicial Court did away with the distinction between natural and artificial accumulations and fashioned a new rule that a landowner owes a duty of due care to all lawful visitors on the property. Lawful visitors are basically anyone other than trespassers. The new duty of care following this case is that landowners must use reasonable care to maintain their property in a reasonably safe condition. This is the same as the duty of care in any other premises liability case.
In this case, the court reversed the granting of summary judgment in favor of defendants and allowed the case to continue. This meant that a jury could ultimately decide if defendants were negligent in how they maintained the property with respect to snow removal.
If you have suffered personal injury in Massachusetts, call Jeffrey Glassman Injury Lawyers for a free and confidential appointment — (617) 777-7777.
Additional Resources:
Papadopoulos v. Taget Corporation and Another, 457 Mass. 368, (2010).
More Blog Entries:
Pontoon Boat Operator Charged With Criminal Negligence in Boy's Death, Feb. 16, 2017, Boston Sport Injury Lawyer Blog