If a child suffers abuse or neglect at a daycare facility, there is a high likelihood police will be called. This could be because the parents called the police, but the manager at a daycare center is also a mandated reporter and must contact the police.  The Massachusetts Department of Children and Families (DCF) typically gets involved, and it may result in charges being filed against the daycare staff member or manager/owner responsible for the alleged child abuse and neglect.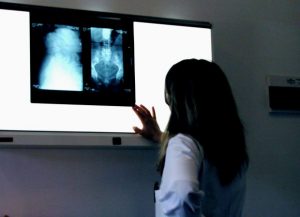 However, charges may not be filed right away.  The police and DCF may first wish to conduct and investigation.  This can include interviewing witnesses, reviewing camera footage at the daycare, examining medical records pertaining to the child, as well as speaking with parents and the child if the child is old enough to communicate.
Although this issue is one that has primarily been studied in the context of criminal investigations, such testimony can also be invaluable in personal injury cases involving children as well.
Challenges for Child Witnesses
It is actually very difficult to properly interview a child, especially when the authorities are involved. Young children often feel the need to agree with authority figures and this includes the person who is asking the questions. Child psychology experts have established that if the question in anyway suggests what the answer "should" be, the child is likely to answer in the affirmative. On the other hand, if the question sounds like it should be answered in the negative, the child will probably answer the question in the negative. Children seek to please the authority figure interviewer.
We have all heard about asking loaded questions, and this is a subject that is covered extensively in journalism school for example. However, when it comes to young children being interviewed after a traumatic event, even a subtly suggestive question will lead to problems in the form of an unreliable answer. Therefore a you need to ask what are known as forensically neutral questions.  The U.S. Department of Justice has strict guidelines for how questions can be asked of children. Interviews are also recorded on video so that they can be preserved and each side can review them for trustworthiness. Again, this is not to say that a young abuse victim wants to lie or will be intentionally less than truthful, but this need to please the questioner can lead to such issues.
Criminal vs. Civil 
The reason this is relevant to our discussion of civil litigation is if any issues in the criminal case are in doubt, the prosecutor may decide not to file criminal charges. Elected prosecutors do not like to lose cases. This is simply the way things work sometime, and the standard of proof in a criminal case is beyond a reasonable doubt.  Any person who has been accused of a crime is presumed innocent unless they are proven guilty beyond a reasonable doubt.  As this is described by the judges in Massachusetts during a criminal jury trial, it is not a mathematical doubt, but is something you know in your heart to be a moral certainty. This is a very high burden of proof –  much higher than the burden of proof needed to find liability in a civil trial involving a personal injury.
Take, for example, the O.J. Simpson case in the mid-1990s. Simpson was  famously found not guilty in his criminal trial for the murder of his ex-wife and her friend. However, following acquittal, he was tried in a civil case and found liable for killing his ex-wife. In his criminal trial, jurors found him not guilty beyond a reasonable doubt. However, in his civil trial (which took place separate and apart from the criminal proceedings), jurors only needed to find he was liable by a preponderance of the evidence. Jurors decided it was more likely than not Simpson defendant was responsible for plaintiff's injuries.
The same sort of scenario can play out in other civil claims predicated on a criminal act.
Pursuing Civil Claim Absent Criminal Charges
According to a recent news article from Fox News World, there have been no charges filed against a day care worker in Hingham, Massachusetts, more than nine months after there were allegations that a young child was abused while in her care at the daycare facility at which she was employed.
Last year, the girl's father alleged she was abused – specifically that she was one of seven children a daycare employee shook forcefully to get them to sleep. The  employee was fired.  A spokesperson from DCF has said there was sufficient evidence to support allegation that subject child was neglected, but insufficient evidence of physical abuse. The police have also said they are working through the court process in determine whether they will be filing criminal charges.
The father of the now-2-year-old girl has expressed dismay that as of yet, no criminal charges have been filed. However, he is now considering whether to file a civil lawsuit against the worker and/ or the day care center. In these kinds of cases, employers can be deemed vicariously liable for the tortious or criminal actions taken while acting in the course and scope of employment – even if the employer didn't directly do anything wrong.
There may also be grounds for a typical negligence case if there is evidence of:
Negligent hiring;
Negligent retention;
Negligent supervision.
The fact that criminal charges have not been filed doesn't mean Boston daycare injury lawsuit  is off the table. One reason is that in a negligence case,  neglect would likely be sufficient to get the cause of action before a jury.  While a tortious assault and battery claim could be brought in a civil case, it would not be needed.  Additionally, such a claim could be brought as a separate cause of action and the fact that a prosecutor did not think there was enough to prove the case beyond a reasonable doubt is not necessarily a problem in a civil case.
If you have suffered personal injury in Massachusetts, call the Law Offices of Jeffrey S. Glassman for a free and confidential appointment — 1-888-367-2900.
No charges filed against day care worker accused of abuse months after allegations, August 5, 2017, Fox News
Alcala v. Marriott Int'l, Inc. – Icy Sidewalk Slip-and-Fall Lawsuit to be Retried, June 27, 2016, Boston Child Injury Lawyer Blog