Jury selection can be very crucial element in Boston slip-and-fall accident litigation. The best injury attorneys know the extensive research that goes into this process, and how to be most effective to maximize the potential for success in trial.
In 2016, a jury returned a verdict in favor of the defendant in a slip-and-fall case in Boston. This case involved a 59-year-old marketing consultant who was walking on a side walk on Somerset Street in Boston.  She was walking next to a shopping center when she slipped on ice and fell.  She alleged that the fall resulted in serious injuries to her lower back as well as her left ankle.  She sued the defendant store owner, landowner and related entities.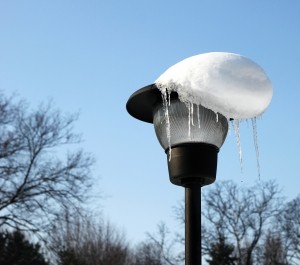 In many jurisdictions, there is a distinction between the reason plaintiff was on the property in terms of the duty of care owed to plaintiff, if any, and this can greatly effect whether the plaintiff has a valid personal injury claim. These distinctions don't exist in Boston.
As our Boston personal injury attorneys can explain, in this state, the Massachusetts Supreme Judicial Court (SJC), which is our state supreme court, did away with these archaic distinctions between social and business invitees and licensees. Instead, the court established that the general duty of care applies to premises liability claims as applied to any other person injury claim.  This is a standard to act as a reasonable and prudent person so as to prevent foreseeable injuries to foreseeable persons and property.  The only distinction is when the person who is injured on the land was trespasser.  Unless there was reason to believe that these trespassers would enter the land, such as with an attractive nuisance, there is the general no duty of care owed to trespassers.
In this slip-and-fall case, plaintiff's case went to trial, and trial begins with jury selection. In the Commonwealth, Civil Procedure Rule 48 of the Massachusetts Rules of Civil Procedure, a jury must have at least 12 members or six members in a district court trial, unless the parties stipulate that a lower number is acceptable.  The parties may agree to a lesser number in the interest of efficiently.  In some cases, there are less than the normal of number of jurors in the jury pool, and waiting for the correct number of jurors might make the case get delayed for days or even week or months.
Striking Jurors – Peremptory Challenges or Known Cause Dismissals
When a jury is being selected, the parties have a right to strike certain jurors for any reason so long as they have a race neutral reason for striking those jurors.  These are known as peremptory challenges. The number of peremptory challenges will be determined by several factors including the type of the case and a possible stipulation (agreement) between the parties.
In addition to peremptory challenges, a party can also ask that a potential juror in the veneer or panel be dismissed for what is known as cause. A juror can be dismissed for cause if they have some valid reason that will not let them render a fair verdict. In many cases, jurors who want to get out of jury duty will say things that do not make any sense to get out a case, so the judge will have to access the validly of the attempts to claim they cannot render a fair verdict.
In this case, the appeals court overturned the verdict in the earlier trial due the argument that the defense allegedly dismissed a number of black jurors for improper reasons.  This happens in many cases, and the law against dismissing jurors for racial reasons was created to prevent injustices in the past, but unfortunately, it still happens all the time.
The best thing a plaintiff can do is to make sure they hire an experienced Boston personal injury lawyer who will fight for your right to a full and appropriate financial recovery and do whatever can be reasonably done to prevent a situation like this from occurring. One of the most important things plaintiff can do is to file a challenge to this at the time the alleged improper jury strikes are taken so that the judge will have a chance to rule on the objection to jury selection methods.
In the event that the judge does not rule in your favor, the record will be preserved for appeal.  The appeals court will generally not hear a matter that has not been preserved during trial, because the appeals court will only look to what is already in the record with the exception of newly discovered evidence in a criminal case, and that is not something happens all too often.
This case will now go back to the trial judge so that new trial will be held.  This doesn't mean that the case will actually go to trial, however, as the parties may engage in new settlement negotiations and may decide to settle the matter.
Fighting for You
These insurance companies look at cases in terms of numbers, and not necessarily what the result that provides a plaintiff with a full and appropriate recovery.  This is a multi-billion dollar industry for the insurance companies and they are looking to show profits to shareholders each quarter.
Based on how the stock market works, they not only want to show profits, but they want to show the company is becoming more efficient each quarter because everyone whats their shares to grow in value.  In the old days, people who owned stock depended on earning dividends as a share of profit from the company.  This doesn't happen very often any more and people buy and sell stocks on their value alone speculating as to whether the value will go up or down in the next quarter or several quarters from now.  This is one reason  companies will deny and undervalue claims even with worthy plaintiffs because the main way they make money is by paying out less in claims they take in from the payment of premiums.  Despite what an insurance adjuster may tell you, they are certainly not on your side so you need someone who is.   Some statistics about the profits of insurance companies' are published by Insurance Information Institute.
If you are injured in Boston, call Jeffrey Glassman Injury Lawyers for a free and confidential appointment — (617) 777-7777.
Additional Resources:
New England Verdicts, Verdict Search
More Blog Entries:
Summer Swimming Pool Safety in New England, May 15, 2014, Boston Personal Injury Lawyer Blog