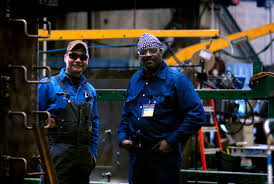 A Hazmat situation in Salem, Massachusetts has sent 30 workers to the hospital on Sunday night.  Hazmat officials were called to the scene of the Thermal Cigarettes plant located on Technology Way in reference to a possible chemical leak.  The plant manufactures e-cigarettes and is open 24 hours a day.
Workers at the plant reported feeling sick and nauseous, having issues breathing and feeling as though they were losing consciousness.  They quickly exited the building before authorities could arrive.  All total, about 30 workers were sent to the hospital following reporting of symptoms.  Some workers transported themselves while others went by ambulance.
Fire officials say this is not the first time they have responded to the plant.  Previously, a chlorine leak had resulted in another visit earlier this year.   The plant was tested for hazardous materials and the scene was secured and determined to be safe for re-entry.  There is no word on the condition of those who went to the hospital for treatment.