October 18, 2014,
Powers v. 31 E 31 LLC, a case from the New York Court of Appeals, involved plaintiff who was injured at a friend's apartment building. After a night of drinking, plaintiff and some friends went to apartment where the accident occurred.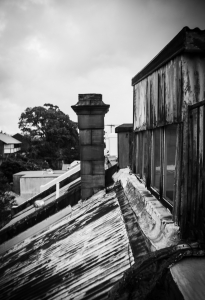 While at the apartment, the group stepped through a window to access the roof deck. The window opening was nearly a foot and a half wide and a little more than two feet high. The roof area flat enough to walk on was five feet wide and extended the entire length of the building. The portion of the roof abutted the exterior wall of the next building.
At one portion of this flat roof, an airshaft separated the two buildings. The airshaft consisted of a 25-foot vertical drop with no railing or other protection to keep people from falling into the shaft. The opening of the shaft was approximately four feet by eight feet.
Continue reading "Powers v. 31 E 31 LLC: On Premises Liability Issues " »