The fatal mauling of a 14-year-old Dighton boy has dog-bite safety in focus as spring gets underway in New England.
The boy, who was a freshman at Bristol-Plymouth Technical School, was mauled by four dogs while helping a dog owner who had traveled to Boston, the Herald reported. He had been dropped off by his grandmother to do chores on the property. A neighbor called 911 to report a pack of dogs attacking a human.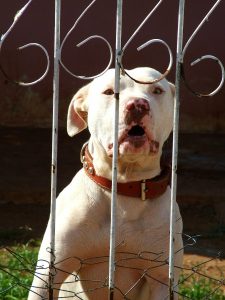 Responding officers found the boy on the ground of the property located off Maple Swamp Road.  The dogs were Dutch shepherds and Belgian malinois. Dighton is just outside Providence, Rhode Island, about 45 minutes south of Boston. The USA Today reported there are indications that the property owner may be a professional dog breeder.
While it's not often discussed, or often thought about, Our Boston dog bite attorneys know dog bites are a common occurrence. Dog owners have a legal responsibility to prevent their animals from injuring an innocent party. Spring is a particularly dangerous time as dog owners return to the streets and parks with their animals.