Freshman Scott Erlandson, a student at UMass Amherst, has died in an unknown accident.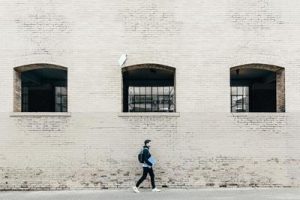 Representative of UMass Amherst released the news today. Erlandson is the third student fatality this semester. Another student, Caleb Martin, passed away in a car collision.
School officials refuse to release the details or circumstances surrounding his death.
Students and staff are advised to utilize therapy services being offered by the school.
School Liability
An institution of learning is liable for student injuries that occur on its property. This is known as premises liability because the entity in control of the property would be responsible for injuries on the property.
The entity that you want to sue for your based injury or wrongful death needs to own the property on which the incident occurred. Since a student is expected to be on school property, and welcomed onto it, the victim has a right to sue because the school should have expected to provide safe properties.
To ultimately succeed on this litigation, it must be established that the school failed to meet its duty of care to the student. That could mean it failed to do something, the actions it took did not take into account the risk of injury. The usually circumstances are that the school did not prevent the students from harming each other, or failed to provide a safe environment.
If you feel the actions or inaction of a school caused you or your family injury, please call the attorneys that the Law Offices of Jeffrey S. Glassman at (617) 367-2900 and tell us your story.
Note for readers: Information provided in this post is gathered from secondary sources and not independently confirmed for accuracy. Please bring to our attention any inaccuracies that may be included so they may be corrected, or information removed as requested.
DISCLAIMER: Information provided in this post is not intended to be used as legal or medical advice, nor disrespect the victims or families in any way.  We are providing this post for general information on everyday tragedies and presented in a manner to protect and honor the victims and their families.  Minor differences can change the outcome of cases, based on jurisdictional laws.  The information provided in this post should not be relied upon as legal or medical advice.  We suggest seeking assistance from legal or medical professionals for your personal circumstance, when necessary.