August 20, 2014,
Hill v. United States, a case from the U.S. Court of Appeals for the Seventh Circuit, involved a plaintiff who was serving a five-year sentence in prison when another inmate attacked him. He was hit with a metal object and lost vision in one eye. Eventually, the eye had to be removed by doctors. The plaintiff filed a lawsuit against the United States Bureau of Prisons (BOP). The lawsuit was filed pro se.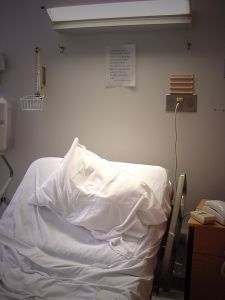 As your Boston personal injury lawyers know in rare cases a person will choose to represent himself or herself in court. When this happens, the unrepresented party is known as a pro se litigant.
In Hill, the basis for the lawsuit was that the BOP was negligent by allowing the prison to become overcrowded and by failing to safeguard the prisoners in the overcrowded environment.
Continue reading "Hill v. United States: On FTCA Personal Injury Lawsuits " »