October 15, 2014,
In order to stay competitive, farmers are constantly relying on complex machinery to get the job done. In Yanmar America Corporation v. Randy Nichols, a farmer purchased a new tractor that contained both a front loader and a brush hog attachment. This particular tractor did not feature a rollover protection structure (ROPS) in the design.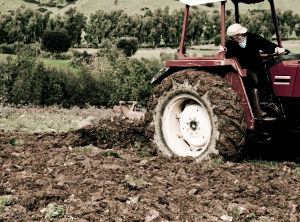 Plaintiff and his brother were using the tractor to "brush hog" a parcel of land that featured a significant slope. Plaintiff did not inspect the hill on foot prior to taking the tractor up the hill. According to court records, plaintiff was driving the tractor in tall grass at walking speed when he turned around to check on the brush hog attachment.
When plaintiff turned back around, he felt the front tire drop as if it was falling into a hole in the ground. It was actually a ledge or drop off on the edge of the hill that caused the tractor to roll over sideways. After rolling a complete 360 degrees, the tractor was back on its wheels, but plaintiff was thrown from the tractor during the roll.
Continue reading "Yanmar America Corporation v. Randy Nichols: On Liability to Manufacturers of Goods That Are Later Resold to Plaintiff " »