September 30, 2014,
Our slip and fall attorneys in Boston understand the importance of establishing a duty of care is owed in a negligence lawsuit.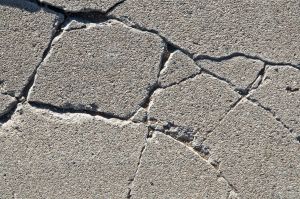 In Burns v. City of Centralia, a case from the Illinois Supreme Court, plaintiff was injured when she tripped and fell on uneven sidewalk. Plaintiff drove to an eye clinic for an examination. When she arrived at the clinic location, she chose to park on the street, rather thank parking in the clinic parking lot. She had done this on nine prior visits to the eye clinic.
While walking from her car to the clinic, plaintiff stubbed her toe on the uneven sidewalk. After stubbing her toe, she tripped and fell to the ground, injuring her arm, knee, and leg. According to court records, plaintiff saw the sidewalk defect and had been aware of it from her visits. There was testimony that there was no way you could miss this defect in the sidewalk. During her walk to the clinic, she was focused on the door and the steps leading up to the door.
Continue reading "Burns v. City of Centralia: On the Duty of Care in Negligence Actions " »