Icy roads are to blame, according to NBC NEWS, for a 65-car crash that injured 35 people in Worcester along Route 290. The wreck spanned nearly a half mile of roadway. Massachusetts police report that there were two trailer trucks, two six-wheel trucks and 61 passenger vehicles involved in the 7:00 a.m. accident.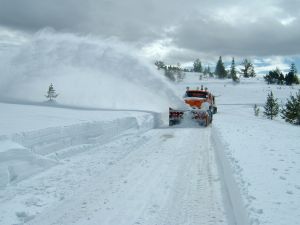 Emergency response teams were delayed in getting to the crash site because the road wasn't salted well enough yet. Officials had to bus roughly 60 people from the accident, according to Massachusetts State Police (MSP). One of the cars that was rear-ended was a state trooper's cruiser, which had stopped at the site of one of the early crashes.
Worcester injury attorneys are frequently called to handle accidents caused by wintery road conditions. Unfortunately, this accident is a reminder of the risks as we head into the busy holiday travel season. While State Police warn residents via Twitter, "Roads are slick in central Mass, Worcester City area. If you don't have to go out, wait" there's nothing that can help to prevent these accidents better than safe and alert driving habits.

Continue reading "65-Car Pileup in Worcester Blamed on Icy Roads" »