November 15, 2014,
RGR, LLC v. Settle, a case from the Supreme Court of Virginia, involved a plaintiff who was killed while driving a dump truck. Plaintiff drove his dump truck across train tracks at a private railroad crossing, which contained no bells, warning signals, or flashing lights. While on the tracks, he was hit by a freight train and killed.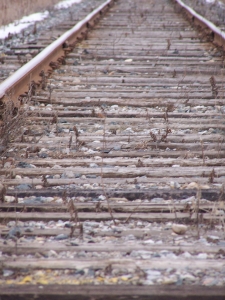 Near the railroad tracks, defendant operated a business that offloaded lumber from train cars and then loaded the wood onto tractor-trailers. Defendant had stacked lumber approximately seven feet inside railroad operator's 30-foot right-of-way alongside the tracks. After passing the large stacks of lumber, plaintiff entered the tracks, and the train hit the front of his truck. At the time of the accident, plaintiff was delivering a load of gravel for a public construction project.
Plaintiff's surviving spouse filed a wrongful death action in her late husband's name, alleging defendant was negligent in stacking lumber near railroad tracks, thus breaching the duty of care owed to plaintiff and causing his death.
Continue reading "RGR, LLC v. Settle: On Wrongful Death Actions " »