August 5, 2014,
Our Boston personal injury lawyers know rules of evidence can lead to complex litigation.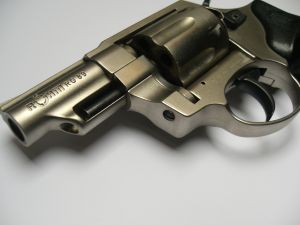 In Lee v. Smith & Wesson Corporation, the plaintiff was injured while shooting target practice with his revolver manufactured by the defendant. The plaintiff fired two shots without incident and, on the third shot, was severely injured when the gun hit him in the eye.
According to the plaintiff's testimony, the cylinder that holds the bullets swung open after the shot was fired due a manufacturing defect and hit him in the safety glasses. The safety glasses broke, causing significant trauma and loss of vision to his right eye.
Continue reading "Lee v. Smith & Wesson Corporation: Admissibility of Expert Testimony in a Personal Injury Case " »