When looking for a new bicycle, most of us want one that fits our needs. Whether that's our color preference, the size or the way it rides, we all want a bike that will work for us. But how many of us think about safety when purchasing a new bike? We kind of just assume that it's made properly and default free upon purchase.
But often we're wrong.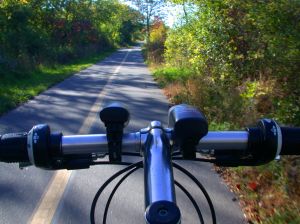 Officials with the U.S. Consumer Product Safety Commission (CPSC) have recalled a number of bikes in recent weeks. These recalls have been because of faulty brakes, fall hazards and serious injury risks.
Our Boston defective products attorneys understand that consumers were deluged with 2,363 recalls last year, or about 6.5 recalls each day, covering consumer products, pharmaceuticals, medical devices and food, according to data from the U.S. Food and Drug Administration (FDA), the Department of Agriculture and the Consumer Product Safety Commission.
Many of these recalls involve expense bikes aimed at serious riders.
Continue reading "High-End Bicycle Recalls Highlight Risks of Defective Products in Cycling" »