August 26, 2014,
Our Boston wrongful death lawyers understand that in some cases, proving a relationship between a plaintiff and third party may require significant litigation.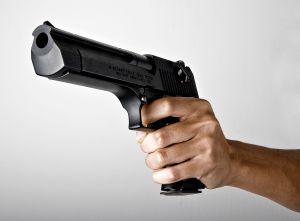 Vesely v. Armslist LLC, a case heard in the United States Court of Appeals for the Seventh Circuit, involved a woman killed by a man she met on an internet dating website. The man attempted to pursue a romantic relationship with the decedent, but she declined his advances.
After being rejected by the victim, the man purchased a .40 caliber handgun from a man in Seattle via an online classifieds page created to facilitate the purchase and sale of weapons. The website featured several disclaimers that stated owners of the site are in no way involved in any transactions between parties and that they in no way guarantee the legality of any transaction conducted via the website.
According to the website, any person who engages in a transaction is responsible for following all state and federal laws pertaining to the sale of guns and ammunition, and if a party has any questions, they should contact the U.S. Bureau of Alcohol, Tobacco, Firearms and Explosives (ATF) directly.
Continue reading "Vesely v. Armslist LLC: Wrongful Death Actions and Sales of Guns Over the Web " »