At 3:18 a.m. today, Massachusetts State Police reported that an accident occurred between eastbound Route 290 and northbound Route 495.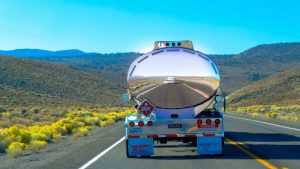 In Marlborough, a tractor-trailer rolled over at the steep curve. The accident caused a bottleneck on that interchange.
Massachusetts Department of Transportation and Marlbourgh Fire were on the scene. The trailer was removed by Ricky's Towing.
No further details have been released as to the driver's identity or cause of the rollover.