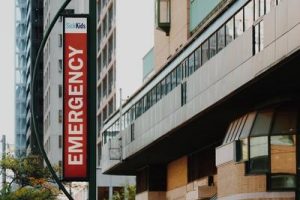 Millbury, MA (July 10, 2018) – A serious accident involving a car and a truck was reported Tuesday afternoon on the Massachusetts Turnpike.  Authorities responded to reports a two vehicle crash near exit 11 at approximately 1:00 pm.  Upon arrival, police discovered that a car had collided with a truck at the scene.  The car was wedged underneath the back of the truck due to the force of the crash.
Unfortunately, at least one person suffered serious injuries in the accident.  The person was rushed to a hospital for treatment.  There is no word on their condition at this time.  Significant delays were experienced by motorists near the site of the crash as police and fire crews remained on scene for over an hour investigating the crash.
The cause of the accident has not been released and no charges were immediately filed.  No other information was available Tuesday evening.