In Sturbridge, a large pothole at Exit 9 of the Massachusetts Turnpike caused trouble for many vehicles on Monday. The Massachusetts Department of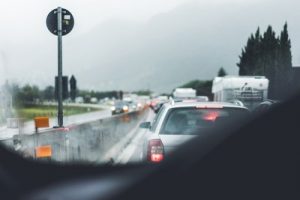 Transportation had to close down several lanes to fill in the pothole. The closure also affected the exit near Interstate 84 west.
The vehicles that came into contact with the potholes could not be moved and needed the assistance of the Massachusetts Department of Transportation emergency service patrol truck.
There is no information on whether any of the drivers suffered injuries.
Defective Road Conditions
A road defect that results in a car accident and thereby an injury, may be the basis of a personal injury lawsuit. Such a lawsuit would recover damages for medical bills, pain and suffering, loss of income, and punitive damages against the city entity that was responsible for maintaining the road.
There are unique difficulties in road defect personal injury lawsuits. Since the victim is suing a government arm, there are shorter time limits than with typical personal injury lawsuits. Sometimes a lawsuit must be filed within as short as six months from the time of the accident. This is further complicated by the fact that the victim will be pursuing claims against multiple parties, likely adding on as a defendant another driver that collided with the victim.
At the Jeffrey Glassman Injury Lawyers have years of practice in obtaining attractive settlements and awards for clients across Massachusetts. They put the desires of their clients forward in giving the best legal representation. By contacting the lawyers at (617) 777-7777 for a consultation anytime of day, you can begin the road to recovery.