Truck Accident in Andover Spills Watermelons and Fuel, Also Causing Injuries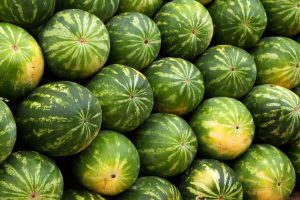 A 2002 Kenworth tractor-trailer tipped over causing watermelons and fuel to spill on to the road and sending one person to the hospital with injuries, early Saturday evening, April 28, 2018.  The accident occurred near the ramp leading to Interstate 93 South on Interstate 495.
The interstate had to be closed for several hours Saturday evening so the watermelons and fuel spilled in the accident could be cleaned up and cleared after the truck tipped over.  All lanes of traffic on the Interstate were opened to traffic around 5:40 pm.