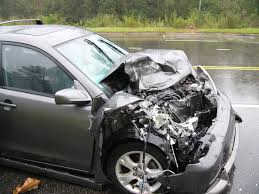 Milford, MA (July 14, 2018) – A woman in Milford celebrating her birthday was killed in a crash on Interstate 95 early Friday morning.  22 year old Stephanie Boaventura was traveling in a 2010 Toyota Corolla when, for an unknown reason, her car left the roadway.  After leaving the roadway, she attempted to correct the car's path back onto the road.  In the process, her car veered to the left and struck a guardrail.
Police, along with ambulance units, rushed to the crash scene upon receiving reports of a serious accident with injuries.   Boaventura was transported to the hospital where she was later pronounced dead.  She had been out with friends celebrating her 22nd birthday and was on her way home when the crash occurred.
Police are looking into the accident at this time.  As of Saturday, there is no word on the cause of the collision or what may have caused Boaventura to lose control of her vehicle.