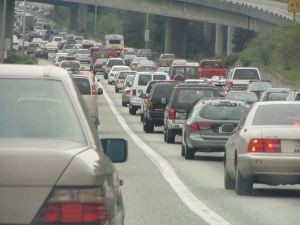 North Attleborough, MA (July 9, 2018) – The week got off to a slow start for some motorists on I-95 on Monday morning.  A crash near North Attleborough in the northbound lanes had a heavy effect on traffic and also resulted in report of injuries.
The crash happened in the travel lanes of the highway just before 6:30 am.  Police and emergency workers responded to a call for a crash with injuries just after 6:30.  Upon arrival, at least one person received medical attention and was then transported to a local hospital for additional treatment.  The crash caused heavy delays in and around the accident scene for nearly an hour while police worked to clear away the wreckage.
Officers are still investigating the cause of the accident and have released no further details at this time.