A single lane was blocked off to traffic on the Northbound Interstate 95 today due to a tractor-trailer accident. The vehicle tried to exit the highway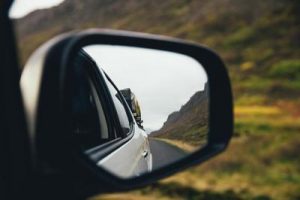 into the breakdown lane, but collided into the shoulder and flipped onto its right side. The driver tried to turn off the highway believing there was a problem with the items on the trailer.
The accident happened at approximately 7 a.m. around the Western Avenue and Civic Center Drive off-ramps. The lane was opened later in the day. However, the remnants of the crash were still being hauled away while the lanes were re-opened.
The driver of the tractor-trailer was identified as Massachusetts resident Joshua Linfield. He sustained injuries to the side of his body and was transported to the hospital from the scene.