A single lane was blocked off to traffic on the Northbound Interstate 95 today due to a tractor-trailer accident. The vehicle tried to exit the highway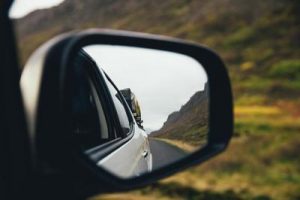 into the breakdown lane, but collided into the shoulder and flipped onto its right side. The driver tried to turn off the highway believing there was a problem with the items on the trailer.
The accident happened at approximately 7 a.m. around the Western Avenue and Civic Center Drive off-ramps. The lane was opened later in the day. However, the remnants of the crash were still being hauled away while the lanes were re-opened.
The driver of the tractor-trailer was identified as Massachusetts resident Joshua Linfield. He sustained injuries to the side of his body and was transported to the hospital from the scene.
Rollover Accident Lawsuits
Filing a personal injury lawsuit after a rollover accident is possible if the cause of the accident can be determined. If the vehicle has an equipment failure or defect, and the manufacturer did not notify the driver or dealer of such, this would be a products liability personal injury lawsuit. A well-known cause of rollover accidents attributable to car equipment would be the tires. In either case, whenever a victim alleges a products liability claim an expert will be necessary as part of the case. This means giving testimony about what the manufacturer should have done and how it can be determined that the defect was the cause of the accident.
An experienced Massachusetts personal injury attorney is required for such a product liability undertaking. The attorneys at the Law Offices of Jeffrey S. Glassman are capable and willing to begin your case if you were a victim of a rollover crash caused by a defect or design. Call us at (617) 367-2900 and tell us your story.