On Tuesday, a Michael R. Wisnack of Worcester was arraigned in court for two crashes he was involved in this past Sunday. However, it was revealed today that he may be a suspect in a Framingham hit-and-run accident.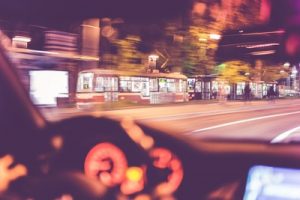 The first accident attributed to the 63-year-old man occurred at about 7 p.m. on Saturday on Route 9, according to Natick Police. His vehicle rammed into the highway barrier completely collapsing one side of the BMW. Wisnack appeared to not know how the accident occurred at the time. The odor of alcohol was emanating from his person as he spoke with officers at the scene, and he ultimately did not pass the field sobriety tests administered.
During the testing, Framingham Police officers arrived to the location; the BMW appeared to be the same vehicle identified as part of a hit-and-run accident in Framingham. They believed this because of the damage to the front of the vehicle which could not have occurred that same night after hitting the barrier.
There are no further details about the Framingham hit-and-run.
Drunk Driving Car Accident Lawsuits
When a driver at fault for causing car accident injuries due to impairment, is arrested and charged, it may not necessarily be a slam dunk win for a civil case. Criminal cases are often closed by plea deals to different charges altogether, or the State could fail to prove its case in trial and the driver is found not guilty. The outcome of the criminal case will not effect a Massachusetts personal injury case against the drunk driver.
The personal injury lawsuit as a result of a drunk driving car accident can be filed without regard to the timing of the criminal case. A victim can absolutely wait to see what the outcome will be in the criminal case before filing the lawsuit. However, pay attention to how long it takes, because there is a deadline to filing a lawsuit. Massachusetts personal injury attorneys can help you make sure you do not blow the deadline known as a statute of limitations.
Regardless of what happens in the criminal case, the victim still has the right to monetary damages to be made whole after the injury. If you were hurt and have out-of-pocket expenses, then you should call the Law Offices of Jeffrey S. Glassman to talk about your legal avenues. For a consultation 24/7 and analysis of your case, contact us at (617) 367-2900.
Note for readers: Information provided in this post is gathered from secondary sources and not independently confirmed for accuracy. Please bring to our attention any inaccuracies that may be included so they may be corrected, or information removed as requested.
DISCLAIMER: Information provided in this post is not intended to be used as legal or medical advice, nor disrespect the victims or families in any way.  We are providing this post for general information on everyday tragedies and presented in a manner to protect and honor the victims and their families.  Minor differences can change the outcome of cases, based on jurisdictional laws.  The information provided in this post should not be relied upon as legal or medical advice.  We suggest seeking assistance from legal or medical professionals for your personal circumstance, when necessary.