An Elderly Couple Sent to Hospital After Fire in Chicopee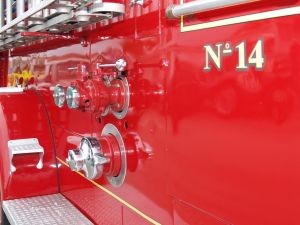 Early Wednesday morning, May 2, 2018, a call was received regarding a house fire on Czepiel Street in Chicopee.  The fire was first discovered around 6:15 am by a neighbor who heard explosions coming from the house.
The fire was in the home of an elderly couple who were both transported to Baystate Medical Center for evaluation and treatment of their injuries.  Both were admitted to the hospital after arrival.  The wife's condition has been reported as serious, and the husband is still being evaluated.