The recent rain created slippery highways today, especially on I-395 in for Don Vincent this evening. The man, in his 40s, is now in the hospital after obtaining injuries in a single-vehicle car accident after ramming into a tree.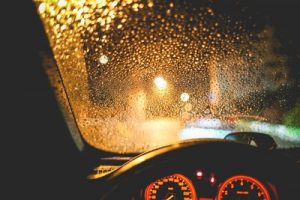 The Worcester man, from Whisper Drive, was operating his 2015 Cadillac CTS northbound. The slippery roads caused his vehicle to veer off the road near Exit 41.
The accident caused an intense chain of events, where his vehicle veered off into the area immediately beyond the exit sign. The vehicle then went down a hill, traversing the vegetation and ending up hitting a tree. He was taken to Putnam's Day Kimball Hospital for injuries sustained in the accident.