The recent rain created slippery highways today, especially on I-395 in for Don Vincent this evening. The man, in his 40s, is now in the hospital after obtaining injuries in a single-vehicle car accident after ramming into a tree.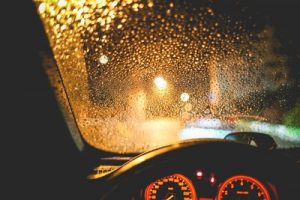 The Worcester man, from Whisper Drive, was operating his 2015 Cadillac CTS northbound. The slippery roads caused his vehicle to veer off the road near Exit 41.
The accident caused an intense chain of events, where his vehicle veered off into the area immediately beyond the exit sign. The vehicle then went down a hill, traversing the vegetation and ending up hitting a tree. He was taken to Putnam's Day Kimball Hospital for injuries sustained in the accident.
Hydroplaning Car Accidents
When the roads are wet from the rain, hydroplaning can occur. Hydroplaning requires only that the highway is moist, because the water on the road combines with the particles already on the road, and this is what makes the vehicle tires slip. The conditions make it difficult to brake and steer resulting in an accident.
An act of the weather, which causes an accident, would lead one to believe there is no third-party to blame. However, the driver is still responsible for driving in the safest manner possible in these conditions. This means slowing down and knowing what to do if your car does hydroplane. Failure to do this, or understand this, and thereby hitting another vehicle while hydroplaning will make the driver liable for any resulting injuries.
A driver can become in hydroplaning car accidents because the driver did not understand that it was unsafe to drive. If you have been involved in a hydroplaning accident where you were not at fault, contact a lawyer at the Law Offices of Jeffrey S. Glassman at (617) 367-2900 foe help in your case.