Today, Hampden District Attorney representative James Leydon confirmed that the female who died in the train crossing on Memorial Drive just after 2 a.m. on Saturday was a Springfield resident named Kenisha Forbes.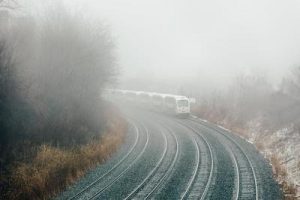 Further details establish that her Sport Utility Vehicle crashed into the rear of the train as it was barreling down the tracks.
The Motor Vehicle Homicide Unit of Hampden District Attorney's Office, in conjunction with the Springfield Police Department are looking into how this could have occurred.
A few candles and rubbish mark the site of the accident.