September 9, 2013,
With the recent news that two Massachusetts compounding pharmacies were closed after failing a surprise state inspection, it has become increasingly clear that unsafe compounding pharmacies are, in many cases, a public menace.
Of course, as our Boston injury lawyers know, the biggest disaster to-date was a meningitis outbreak that caused more than 700 illnesses and 50 deaths as a result of products from New England Compounding Center (NECC), which were contaminated with fungus. However, the bad news just keeps coming and the FDA is now engaged in a fight with a compounding pharmacy that is refusing to recall products that could potentially lead to life-threatening infections.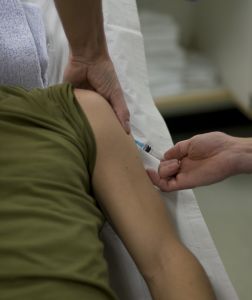 The fight between the FDA and a compounding pharmacy called NuVision not only underscores the fact that many compounding pharmacies are taking dangerous risks with people's health, but also shows the clear need for tougher regulations and better rules on who, exactly is responsible for regulating compounding pharmacies. Tougher regulations are necessary as NuVision has refused the FDA's request for an immediate recall because the company believes it is in compliance with all current legal requirements.

Continue reading "Compounding Pharmacy Regulations Put Patients in Danger " »