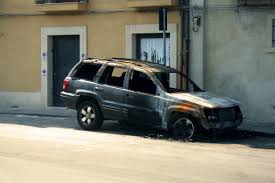 Easthampton, MA (July 10, 2018) – A driver in Easthampton was sent to the hospital on Monday after driving his truck into a gas station.  The collision occurred Monday morning at 124 Northampton Street.  The driver was in the parking lot when he suddenly lost control of his truck and crashed through the front of the station, causing heavy damage to both the building and his truck.  Easthampton police were on scene in less than 30 seconds, according to department officials.
In addition, an ambulance unit responded to the station to assist the driver with injuries sustained in the crash.  The driver was given treatment on scene and later transported to the hospital for further evaluation and treatment of non life-threatening injuries.  Officials with the building inspector's office came to the crash scene to evaluate damage to the building.  The gas station will be closed for an indefinite amount of time while the damage is repaired.  Authorities have released no additional details regarding this crash as of Tuesday morning.
Massachusetts Car Accident Attorneys
One car crashes happen for numerous reasons.  Sometimes these accidents are due to negligence or recklessness of the driver.  In those cases, there is no legal remedy for the driver.  Other times, however, a single vehicle crash may be caused by factors outside of the driver's control.  These factors include, but are not limited to, roadway conditions, roadway obstructions such as animals and foreign objects, vehicle malfunction, equipment malfunction and medical conditions such as stroke or heart attack.  In cases where the driver is injured for a reason beyond their control, there may be a claim for recovery due to personal injury sustained in the crash.
In this accident, it remains too early to tell what occurred which might have caused the driver to lose control and crash into the gas station.  Only a subsequent police investigation will give all of us the answers that are needed to make a determination as to liability.  Police will likely interview the driver and consider a number of factors in determining the cause of the crash before releasing any official reports.  We will continue to monitor the story and provide you with any updates that we receive in the meantime.
If you have been in an injury accident, you should always seek legal assistance.  At the Jeffrey Glassman Injury Lawyers we can help you get through this situation.  We don't get paid unless you recover.  Call us now at 617-367-2900.
Note for readers: Information provided in this post is gathered from secondary sources and not independently confirmed for accuracy. Please bring to our attention any inaccuracies that may be included so they may be corrected, or information removed as requested.

DISCLAIMER: Information provided in this post is not intended to be used as legal or medical advice, nor disrespect the victims or families in any way.  We are providing this post for general information on everyday tragedies and presented in a manner to protect and honor the victims and their families. Minor differences can change the outcome of cases, based on jurisdictional laws.  The information provided in this post should not be relied upon as legal or medical advice. We suggest seeking assistance from legal or medical professionals for your personal circumstance, when necessary.