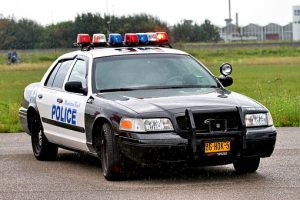 Taunton, MA (July 10, 2018) – A pedestrian in Taunton was hurt in hit and run that took place on Sunday morning, according to Taunton Police Lieutenant Eric Nichols.  The victim, who has been identified only as a female, was at a home at 62 Shores Street when she was struck by a vehicle attempting to back out of a driveway.  Taunton police have classified the incident as a "disturbance" but have provided no further information on what led up to the collision.
Police and EMS arrived on scene to treat the woman for injuries sustained after being struck by the car.  She was transported to Morton Hospital with injuries that are not life-threatening.  At this time, police have not made any arrests in the hit and run incident, however, they believe that they know the identity of the driver and are engaging in active search to find them.  No additional information has been released regarding this incident.
Massachusetts Hit and Run Attorney
The details of this accident remain sketchy.  However, at first glance, it appears that the hit and run was possibly an intentional act.  Once apprehended, the driver will face an array of legal issues, including numerous criminal charges as well as a potential civil suit for personal injury.  A personal injury suit may be brought for not only acts of negligence but also intentional torts such as assault and battery and assault with a deadly weapon.
If you experience a Boston personal injury accident, you need to seek representation immediately.  The other driver's insurance company will likely want to speak with you following the accident.   They will try to settle your case quickly for pennies on the dollar.  Once you sign something, your rights can be gone forever.  This means that any future medical treatment you need will come out of your own pocket and will not be paid for by the insurance company or the driver that caused your accident to begin with.
Do not take a chance with your future.  If you have been in an injury accident, please seek legal assistance.  At the Jeffrey Glassman Injury Lawyers we can help you get through this situation.  We don't get paid unless you recover.  Call us now at 617-367-2900.
Note for readers: Information provided in this post is gathered from secondary sources and not independently confirmed for accuracy. Please bring to our attention any inaccuracies that may be included so they may be corrected, or information removed as requested.

DISCLAIMER: Information provided in this post is not intended to be used as legal or medical advice, nor disrespect the victims or families in any way.  We are providing this post for general information on everyday tragedies and presented in a manner to protect and honor the victims and their families. Minor differences can change the outcome of cases, based on jurisdictional laws.  The information provided in this post should not be relied upon as legal or medical advice. We suggest seeking assistance from legal or medical professionals for your personal circumstance, when necessary.