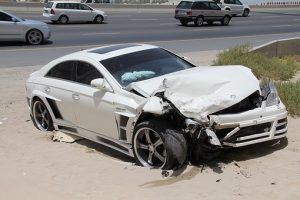 Weymouth, MA (July 10, 2018) – An accident on Old Quarry Road in Weymouth resulted in injuries to at least one person Monday.  Weymouth police received a report of a motor vehicle accident just before 6:15 am.  Officer Stephen F. Malono responded to the crash scene to investigate.  Officer Malono arrived on scene and determined at least one person was in need of medical assistance.
A local ambulance quickly arrived on scene to treat the injured victim.  After receiving treatment on scene, the victim was transported to nearby South Shore Hospital for additional evaluation.  The Weymouth Police are still looking into what caused this accident and are considering a number of potential factors in their investigation.  No further information concerning the crash has been released at this time.
Boston Car Accident Attorney
A car accident is a very serious event that can have severe consequences for those involved.  From broken bones, to scars, permanent disfigurement and even death car accidents are a scary event.  In addition to high medical bills, drivers face potential disability and loss of their livelihoods if they are unable to work in the days and weeks after an accident.   This is not a matter to take lightly as your entire future could literally be at stake in the aftermath of a car crash.
Although these are all scary propositions, there is hope after an accident and you don't have to face this battle alone. The road to recovery begins first and foremost with receiving the best medical treatment that you can obtain.   If you don't have insurance, some doctors and hospitals may agree to provide treatment if you sign a contract stating that you will pay them from any settlement that you receive at a later date.  This allows you to start the healing process as soon as possible.  Delayed treatment can mean longer recovery and a less optimistic outlook for your future.
Once you have secured medical treatment, you need to speak with and hire a good personal injury attorney.  A personal injury attorney knows what steps need to be taken to develop your case and gain the maximum possible recovery for you.  Dealing with insurance companies is not to your benefit as the adjuster does not work for you and is not on your side.  You may have the best of intentions only to sign an agreement that waives your rights to receive any future money that you might need for later medical treatment or to compensate your for pain and suffering.
At the Jeffrey Glassman Injury Lawyers, we know these things occur because we deal with them daily at our Boston firm.  We have seen people who make the mistake of hiring an inexperienced lawyer or trying to handle the case themselves.  The difference is dramatic.
Please call us today at 617-367-2900 to discuss your case.   The call is free and if we decide to take your case we do not recover unless you do.  You literally have nothing to lose.   We are standing by waiting to assist you.
Note for readers: Information provided in this post is gathered from secondary sources and not independently confirmed for accuracy. Please bring to our attention any inaccuracies that may be included so they may be corrected, or information removed as requested.
DISCLAIMER: Information provided in this post is not intended to be used as legal or medical advice, nor disrespect the victims or families in any way.  We are providing this post for general information on everyday tragedies and presented in a manner to protect and honor the victims and their families. Minor differences can change the outcome of cases, based on jurisdictional laws.  The information provided in this post should not be relied upon as legal or medical advice. We suggest seeking assistance from legal or medical professionals for your personal circumstance, when necessary.