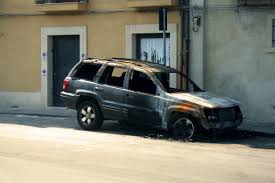 Orleans, MA (July 9, 2018) – One person was injured on Monday after a vehicle crashed into a building.  Police in Orleans, Massachusetts say that the crash happened just after 11:30 am when a Toyota Rav4 crashed through a wall at the Orleans Senior Center on Rock Harbor Road.
The building was occupied at the time of the crash.  There were two occupants inside the Rav4 but neither of them were injured.  One person inside the building received treatment for unknown injuries.  Fortunately, no life-threatening injuries were sustained in the crash.
Officials are still looking into what caused the Rav4 to collide with the building.  No arrests or charges have been brought at this time.  Building inspectors were on site shortly after the crash to survey the damage.