Our personal injury attorneys in Massachusetts know independent contractors who are injured on the job are typically not covered by workers' compensation insurance and may be required to file a civil lawsuit.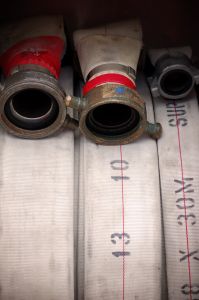 Jentz v. Conagra Foods, Inc., a case from the United States Court of Appeals for the Seventh Circuit, involved a grain bin that exploded in 2010, injuring three workers. The jury, after trial that lasted more than two weeks, awarded plaintiffs $180 million in compensatory and punitive damages. The defendant who owned the grain bin argued that liability should rest with a company hired to fix problems with the bin before the explosion occurred.
The appellate court noted that explosions are a constant danger in grain storage bins. Grain bins produce combustible dust and carbon monoxide that can explosively oxidize to carbon dioxide when a heat source is introduced. Decaying grain can give off enough heat to start the explosive reaction.
Prior to the explosion, company employees noticed a burning smell coming from a bin containing wheat pellets. The company hired defendant, who specialized in fixing "hot bins" at grain storage facilities. The work did not begin immediately because the grain bin owner was trying to get the company to work at a lower rate and started contacting competitors.
Continue reading