Your Boston personal injury lawyer understands that assumption of risk is a commonly asserted defense to negligence actions.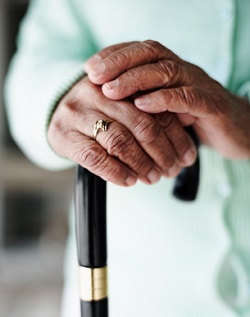 Gregory v. Cott, an appeal argued before the California Court of Appeals, involved a healthcare worker who was injured by an Alzheimer's patient in her care.
The husband of an 85-year-old woman who suffered from the advanced stages of Alzheimer's disease hired an home healthcare agency to provide care for his wife. The plaintiff was assigned to treat the patient in her home. The plaintiff had worked with patients suffering from the disease in the past and had been trained in caring for people with Alzheimer's disease.
According to the record, the plaintiff was aware that late stage patients are prone to violent physical outbreaks. She knew that patients were prone to biting, kicking, and scratching those around them. Her responsibilities including bathing the patient, transporting her, and she was also to help perform light housekeeping. The plaintiff was washing dishes on this day and was cleaning a large kitchen knife. Her patient hit her from behind and reached into the sink.
Continue reading