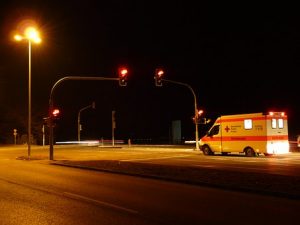 On June 11, police and emergency crews received a report of a workplace accident involving a worker falling from a tree. The accident occurred on Monday and was reported to Medway Police and Fire Communications Center through a 911 emergency call stating a man at 27 Broken Tree Road fell approximately 30 feet out of a tree.
Upon arrival, an ambulance transported Lewis P. Umbenhower III, 38, to Milford Regional Medical Center. He was pronounced dead while at the hospital. Preliminary investigations into the incident indicate Umbenhower was cutting a portion of a tree when he fell. The incident is under investigation by OSHA as well as local police. Umbenhower was an independent contractor.
Workplace Accidents
Accidents that occur when someone is at work can often be severe. There are many different kinds of workplace accidents, and, while some of them are not serious, some of them can even be fatal. Employers have a responsibility to keep their workers safe by following safety regulations. If an employer is not meeting the legal requirements in their field and one of their employers is injured, they could be held accountable for the injury. Co-workers must also ensure they are not putting their fellow workers at risk.
We send our condolences to the family and friends of Lewis P. Umbenhower III. This was a tragic accident, and we are disturbed to hear of this happening. While it is still unclear exactly how this accident happened, this was a horrible occurrence. Employers have a responsibility to make sure correct safety measures are being taken. Negligent actions can lead to injuries or even fatalities. When these accidents occur, families can seek help and assistance so they can focus on the recovery and grieving process.
At the Jeffrey Glassman Injury Lawyers, we know how catastrophic some burn injuries can be. We know that workplace accidents can sometimes be shocking and leave family and friends behind to grieve the loss of their loved one. As members of the community, we are here to support victims and their families; we want to help families who are seeking compensation and assistance in the wake of the loss of their loved ones.
Note for readers: Information provided in this post is gathered from secondary sources and not independently confirmed for accuracy. Please bring to our attention any inaccuracies that may be included so they may be corrected, or information removed as requested.

DISCLAIMER: Information provided in this post is not intended to be used as legal or medical advice, nor disrespect the victims or families in any way.  We are providing this post for general information on everyday tragedies and presented in a manner to protect and honor the victims and their families. Minor differences can change the outcome of cases, based on jurisdictional laws.  The information provided in this post should not be relied upon as legal or medical advice. We suggest seeking assistance from legal or medical professionals for your personal circumstance, when necessary.