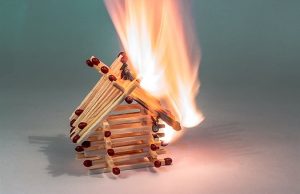 Five people were displaced after a fire broke out at a home in Warren. This occurred at 32 North Street on Wednesday morning.
The fire was reported at around 9:30 in the morning. Callers said they heard an explosion.
It appears that all the residents of the family home got out safely. The home had smoke detectors in place that were working.