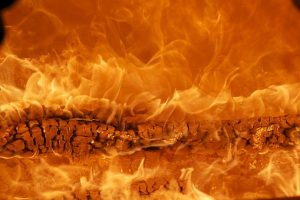 Fires are a raging force of nature, and they can do extreme damage to objects as well as living things. A fire can get out of control quickly and cause harm to anyone or anything in its path. Since this is the case, we must all do our best to prevent fires from happening by practicing fire safety habits and not being negligent.
On June 6, a fire was reported to Worcester fire and police officials. The call came in around 7:30 p.m. with a report of a fire in the building at 15 Oberlin Street and residents were reported to be still inside. The first arriving firefighters from the Park Avenue station saw heavy flames on the second floor.
Firefighters rescued one victim who had sustained serious injuries. The victim was taken by ambulance to UMass Memorial Medical Center. After about 40 minutes, the fire was extinguished by crews. The Fire Investigation Unit was called to investigate. The building is a multi-unit home owned by BCR Properties.