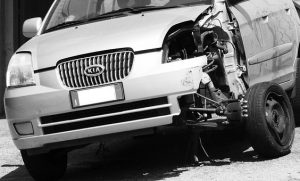 South Dennis, MA (July 3, 2018) – Monday was an extremely busy day for police in Dennis, Massachusetts.  Police responded to at least five multiple vehicle collisions across the city, with at least three of the collisions resulting in injury.
At 10:45 am, Dennis Police responded to a call for a two car accident with injuries at the intersection of Old Bass River Road and Bob Crowell Road.  An ambulance also responded to the scene based on initial reports of injury.  EMS treated two people for injuries and transported them to a local hospital for further evaluation.
Officers are still investigating this crash in an effort to determine the sequence of events leading up to the accident.  At this time, no official cause has been released nor have the involved individuals been identified.  No other information was available as of Tuesday morning.