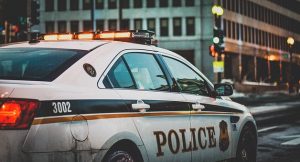 On June 12, Mattapoisett Police responded to a three-car crash that was reported to police around 10:52 in the morning. The accident was reported to be severe, and emergency responders were dispatched to the scene quickly after hearing the news of the incident.
First units on the scene found a Mazda SUV on its roof. Officers on scene were advised that two other vehicles were involved. Boston MedFlight was dispatched but was later canceled because of the extended response time. The driver of the Mazda was extracted from the vehicle and transported to Rhode Island Trauma Center.
The occupants of the second and third vehicle sustained injuries that were not life-threatening and they were transported to Tobey Hospital to receive care. The accident still remains under investigation by Mattapoisett Police.