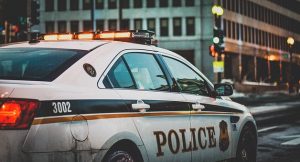 On June 12, Mattapoisett Police responded to a three-car crash that was reported to police around 10:52 in the morning. The accident was reported to be severe, and emergency responders were dispatched to the scene quickly after hearing the news of the incident.
First units on the scene found a Mazda SUV on its roof. Officers on scene were advised that two other vehicles were involved. Boston MedFlight was dispatched but was later canceled because of the extended response time. The driver of the Mazda was extracted from the vehicle and transported to Rhode Island Trauma Center.
The occupants of the second and third vehicle sustained injuries that were not life-threatening and they were transported to Tobey Hospital to receive care. The accident still remains under investigation by Mattapoisett Police.
Accidents and Injuries
A car accident can be a catastrophic incident in victims lives. When driving, it can be simple to get distracted by what is going on around us and forget to pay attention to the road we are on. Sometimes we can get distracted by our thoughts or our to-do-list, but this can be dangerous as negligent driving can end up causing accidents. We must all do our best to follow traffic laws at all times and protect each other. When victims are injured, they can seek compensation so they can heal.
Some car accidents can cause severe injuries, and they can end up harming multiple people. Injuries that involve more than one vehicle can be especially dire. The serious nature of this accident shows us all that reckless or negligent driving could have catastrophic consequences. All drivers must remember the duty of care they have to one another and to themselves. When victims are hurt, they can seek compensation and assistance to focus on the recovery process.
As involved members of the community, we ask all drivers to remember to follow traffic laws at all times and work to become part of the solution of creating safe roads. We at the Law Offices of Jeffrey S. Glassman know how serious some car accidents can be as we often see the result of these accidents as we help victims suffering after the fact. We do not want accidents to happen, but, since they sometimes do, we are also here to help victims get paid so they can begin to heal.
Note for readers: Information provided in this post is gathered from secondary sources and not independently confirmed for accuracy. Please bring to our attention any inaccuracies that may be included so they may be corrected, or information removed as requested.

DISCLAIMER: Information provided in this post is not intended to be used as legal or medical advice, nor disrespect the victims or families in any way.  We are providing this post for general information on everyday tragedies and presented in a manner to protect and honor the victims and their families. Minor differences can change the outcome of cases, based on jurisdictional laws.  The information provided in this post should not be relied upon as legal or medical advice. We suggest seeking assistance from legal or medical professionals for your personal circumstance, when necessary.