In the last days of summer, people are trying to make the most of what is left of the warmer weather. For some families, that means going to a county fair or local carnival.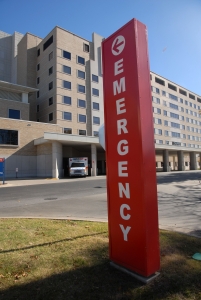 According to a recent news article from British publication, Mail Online, an eight-year-old girl was killed while riding on a carnival ride called Air Maxx 360. This was first time carnival promoters had used the particular attraction, but it is said to have been used throughout Australia in the past without incident.
The ride is a typical cardinal attraction where riders are seated in cars that are lifted up and twirled around a spinning tower. One witness said that the victim was wearing her safety harness, but it looked as if she was slipping out of her seat. At one point, she was hanging on the ride by her legs and trying to block her face with her hands as she was violently spun around.
When she could no longer hold on, she was thrown about 30 to 45 feet from the ride at a height of about 30 feet off the ground. She died after hitting the pavement. She was taken to a local hospital by EMTs, but it was obvious to witnesses that the victim was fatally injured. She was pronounced dead a short time after arriving at the trauma center.
Authorities are saying that there will be an extensive investigation into the exact cause of the accident, but it will take some time due the complexity of the events and the number of witnesses involved.
Our attorneys who handle personal injury claims in Boston understand that people are putting their trust and lives in hands of amusement companies every time they go on a carnival or amusement park ride. The public believes that the company has done everything possible to provide a thrilling ride while never placing a rider in any real danger.
Continue reading