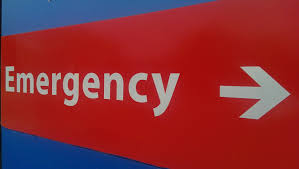 Bridgewater, MA (July 12, 2018) – A three car crash in Bridgewater on Wednesday afternoon sent multiple people to the hospital.  Bridgewater police and fire officials responded to a call regarding an accident on Pleasant Street around 3:20 pm.  Three cars were involved in this crash: a white Toyota, a gray Nissan Pathfinder and a black Jeep.  The black Jeep rolled over in the crash and was lying upside down on its hood when officers arrived on scene.
Initially, a medical helicopter was requested to transport injured victims but it was later called off.  The victims were eventually transported to area hospitals with serious injuries.  Witnesses reported car parts littering the street at the scene of the crash.  The road was completely closed until approximately 4:00 pm when one lane was re-opened for traffic.
The cause of the crash as well as the condition of the victims remains unknown at this time as the police investigation is still ongoing.