Today, Officer Christopher Paze issued a report of a multi-vehicle crash on Monday afternoon that sent three individuals to the hospital. The collision occurred on Route 104 near 1052 Pleasant Street shortly after 4 p.m., when a Ford pickup truck traveling westbound rear-ended a Honda minivan.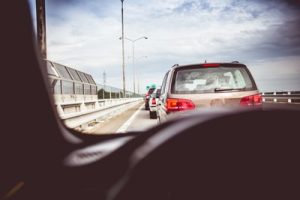 The driver of the Ford pickup was Brittany Akstin, 29-years-old; she was ultimately cited for vehicle code violations. She was transported to Signature Healthcare Brockton Hospital to attend to her injuries. The other occupants of her vehicle were uninjured.
In response to the rear-end collision, the minivan driver tried to turn left towards Brownfield Drive to remove herself from the path of oncoming traffic. The driver was a Bridgewater resident, and nearly 60 years-old. She did not move quickly enough, and was hit by a Jeep Sport Utility Vehicle, causing her to then collide head-on with a Toyota sedan.