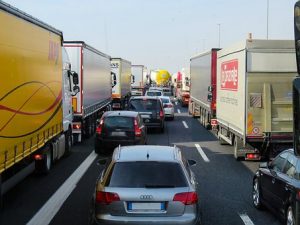 Hatfield, MA (July 12, 2018) – A three vehicle crash in Hatfield, Massachusetts was reported to police on Wednesday afternoon.  The call came in around 4:05 pm concerning three cars involved in a wreck on northbound Interstate 91, near the Chestnut Street overpass.
Massachusetts State Police responded to the accident call.  Multiple ambulances were dispatched to the scene upon reports of injuries suffered in the crash.  Several people were transported to area hospitals with unknown injuries.  Traffic was slowed for at least two miles coming from the site of the accident in the northbound lanes.  The southbound side also experienced issues due to onlooker delays.
Massachusetts State Police are still investigating and have released no further details regarding the accident as of Thursday morning.