More than 20 miles of bike lanes should be added in Quincy, suggests the Metropolitan Area Planning Council. Before last year, the city had absolutely no bicycle lanes, according to Enterprise News.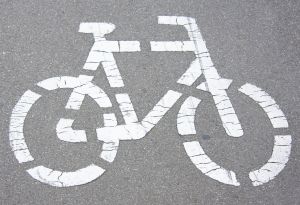 The council recently proposed a set of recommendations to the city's planning board, and the main goal was to make the area more bike-friendly. Included in these recommendations is a plan to paint bike likes on a number of major roadways in the area by the end of this year.
Our Quincy bicycle accident attorneys understand that bike lanes are critical to encouraging sustainable commuting in our area. With these bike lanes, we will be able to encourage more bicycle traffic while creating very little impact on the city's public works budget. Although the county already identified the 23 miles targeted to get these bicycle lanes, there are some streets that are "high priority" and should get these lanes as soon as possible. Included in these "high priority" areas are Washington Street, Hancock Street and Adams Street.
Continue reading "Quincy Discusses 23 New Miles of Bicycle Lanes" »