June 8, 2014,
A man injured in a Boston bicycle accident has lost his bid to further pursue legal action against the company he claims caused the dangerous condition that resulted in his crash. The Massachusetts Court of Appeals recently ruled in Filepp v. Boston Gas Company Inc. the bicyclist failed to provide proper notice of injury to the defendant within the 30-day window.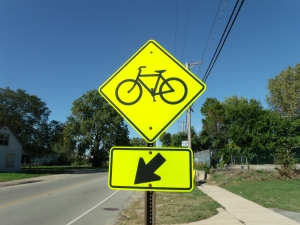 Boston bicycle accident lawyers point to this case as an example of why one of the first things any injured party should do is contact an attorney. Although injury victims bringing ordinary negligence claims have three years in which to file, there may be other requirements about which you are not aware that we can help you to meet quickly, thus reserving your right to pursue litigation and collect compensation.
According to court records in the Filepp case, the plaintiff sustained serious injuries after he fell from his bike in Brookline while riding along Harvard Street. The plaintiff contends the reason he fell was because there was a two-inch rut in the pavement, created by the Boston Gas Company. The firm was reportedly conducting work on gas lines that ran underneath the street.
Continue reading "Filepp v. Boston Gas Company - Timely Notice of Injury Crucial " »