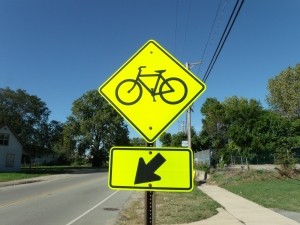 Quincy, MA (July 5, 2018) – A bicyclist in Quincy, Massachusetts suffered serious injuries after being struck by a hit and run driver on July 4th.  The collision occurred on Whitwell and Deldorf Streets around 8:20 pm Wednesday.  The bicyclist is identified by police as a 61 year old man.  He was struck by a vehicle operated by 39 year old Paul Mignosa of Quincy.
Mignosa fled the scene after the collision but was located by police a short distance away.  He was charged with hit and run, negligent operation of a motor vehicle and OUI causing serious injury.  Mignosa was arrested and taken into police custody.
The 61 year old bicyclist, whose name was not released, was transported to a hospital with serious head and leg injuries according to Quincy police.  No further word on the man's condition is available as of Thursday evening.