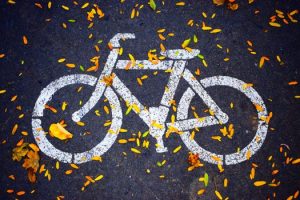 On June 12, the Boston Police Department received a report of a vehicle accident involving one vehicle and one bicycle. The accident was reported to the police department at approximately 4:50 in the evening, and emergency responders were sent to the scene quickly afterwards.
Once arriving at the scene of the accident, it was discovered that one individual, the person on the bike, had been injured in the collision. First responders administer medical care to this person, and they were transported to a nearby hospital. Their current condition is still under review.
Officer Selena Farley was one of the officers to arrive at the scene, and she took statements from those involved as well as witnesses. No fatalities were reported, and the driver remained on the scene.

Injuries and Bicycle Accidents
Vehicle-related accidents can happen anywhere and at any time, and they can sometimes involve people who are not in vehicles at the time of the accident. Vehicle accidents that involve cyclists or pedestrians can be some of the most severe accidents that occur on our roads because these people are vulnerable. Bicyclists can be devastatingly injured by impact with a vehicle, even when they are wearing helmets and other protective gear. Drivers must remember to share the road and look out for cyclists.
Bike accidents can be particularly devastating and sometimes deadly as bicyclists are not protected in the same way that people in vehicles are. Colliding with a car can do serious damage. Luckily, no fatalities were reported in the above incident, but this is not always the case. All drivers must do their part to share the road and look out for cyclists around them. Bicyclists must also follow the rules of the road and remain cautious.
Serious bicycle accounts can have dire impacts. We at the Jeffrey Glassman Injury Lawyers are aware of how serious some of these accidents can be as we often help victims after similar accidents. We wish recovery and health to the victim who was injured, and we urge all drivers to be careful when commanding a vehicle. However, we know that accidents sometimes cannot be avoided, so we are also dedicated to helping victims recover their losses and begin the healing process.
Note for readers: Information provided in this post is gathered from secondary sources and not independently confirmed for accuracy. Please bring to our attention any inaccuracies that may be included so they may be corrected, or information removed as requested.

DISCLAIMER: Information provided in this post is not intended to be used as legal or medical advice, nor disrespect the victims or families in any way.  We are providing this post for general information on everyday tragedies and presented in a manner to protect and honor the victims and their families. Minor differences can change the outcome of cases, based on jurisdictional laws.  The information provided in this post should not be relied upon as legal or medical advice. We suggest seeking assistance from legal or medical professionals for your personal circumstance, when necessary.