September 26, 2013,
A young man was hit and killed in Norwood by a commuter rail train. According to the Boston Globe, the accident happened just before 5:00 p.m. near Dean and Washington streets.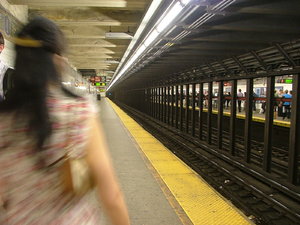 Our Boston personal injury lawyers understand that pedestrians fatally hit by oncoming trains is not an irregular event anymore. During the first five months of 2013, there were more than 356 pedestrians injured by passing trains. You might think that many of these accidents are caused by pedestrians -- like trespassing or illegally walking near tracks. And you would be correct. However, federal authorities continue to point to far too many of the nation's railroad crossings that are lacking proper warning equipment.
The truth of the matter is that most -- if not all -- of these accidents can be prevented. It just takes a little bit of awareness and caution.
Continue reading "Commuter Rail Train Hits and Kills Man in Norwood " »